Christopher Nolan is leaving Warner Bros. to make his next movie with Universal in a big shakeup after the director spent nearly two decades making movies exclusively for WB. The move marks a massive shift for Hollywood and the end of an era of for the theatrical experience. Nolan's clashes with the studio in recent years and his recent desire to court a new distributor were well-published, but the final confirmation that the director of many of the 21st century's most defining cinematic experiences has found a new home is a sign of just how drastically the Hollywood studio landscape has changed.
Warner Bros. has been through a number of major shifts in the last few years, seeing numerous changes to its top executive roles and an impending merger with Discovery after AT&T decided to sell the company off only a few years after the initial acquisition. A tumultuous couple of years at the box office and some massively polarizing decisions made by the company's leadership have made for a lot of bad press, and Nolan's departure is only the most recent of those headlines.
Related: Directors Criticizing Streaming Don't Understand the Theatrical Experience
Few directors and studios have enjoyed the kind of relationship Nolan shared with Warner Bros. until recently, and it may be an even rarer occurrence following Nolan's exit. Nolan leaving the studio that birthed his career as we know it is certainly a major repudiation of some of their recent changes, but also the hallmark of a larger changes in Hollywood.
Warner Bros. is Historically a Director Driven Studio
Studios used to lock up successful talent in long-term deals, and while that behavior certainly isn't over, it's not quite like it used to be. Every studio has a few iconic directors who keep coming back for their next project, but Warner Bros. was a sort of last bastion for big projects driven by auteur directors until recently. Even as studios moved away from director-driven movies to producer-driven franchises, Warner Bros. was trying to recommit to directors until just a few years ago.
Former Warner Bros. Picture Group President Jeff Robinov was a major proponent of this approach just a decade ago. The studio already enjoyed long relationships with key directors like Clint Eastwood, whose production company, Malpaso Productions, has produced more than 4o films for Warner Bros., but Robinov actively sought to grow WB's stable of directors with new talent, courting some of the biggest directors of this century, bringing in Baz Luhrmann, Todd Phillips, Ben Affleck, Zack Snyder, Christopher Nolan, and more.
It wasn't just that Warner Bros. was writing the checks and landing the deals to get these directors to the studio, but Robinov developed significant relationships of trust with these directors, telling the LA Times in 2013 "We're just a filmmaker-driven studio…It doesn't mean that it's always going to be easy or that things are always going to work out as we'd hoped. But every movie needs a strong vision and the people that have the most exciting and interesting and accessible vision possible are the filmmakers. So they are the ones we want to build a long-term relationship with." These words were echoed by many of the directors brought on during that time.
When Robinov was forced out at Warner Bros., Affleck told Deadline "But with Jeff, I never hear from anybody to make changes. I'm not told, 'It tested poorly. Fix it.' He sticks with me through screenings… 'You're the horse I bet on,' he tells me. 'I believe in filmmakers.' It's a dream relationship." Baz Lurhman said something similar about his experience making The Great Gatsby, "Jeff was resolute that the most important thing was for me to do my best possible work, and by moving 'Gatsby' to the summer, he gave me the time and resources to do it. He showed incredible leadership in not being concerned with the possible media controversy about moving the release date; his sole concern was that Gatsby be the best film that it could be. For which I'll always be profoundly grateful." For DP/30: The Oral History Of Hollywood, Todd Phillips said "They're really oddly a filmmaker-driven studio. Everyone thinks Warner Bros., they think this big monolith, big corporation. But you think about Observe and Report, you think about Watchmen…they get Chris Nolan on The Dark Knight. They work with filmmakers and they let them make films. And Observe and Report and Watchmen are probably the ballsiest studio films made in the past five years. I mean, think about it, it's insane."
WB's Director Driven Reputation Has Been Tarnished
Unfortunately, the last decade has seen a very different version of Warner Bros. starting with the departure of Jeff Robinov after he was passed over for the role of Warner Bros. CEO in favor of the now-disgraced Kevin Tsujihara. When Robinov left in 2013, he was replaced by a three-person team, including then-President and COO of WB-owned New Line Cinema, before he eventually became chairman of Warner Bros. Picture Group.
Related: The Snyder Cut Proves WB Killed Their Best Chance to Compete With Marvel
While Robinov put his trust in filmmakers and regularly took big swings, Emmerich's approach at New Line was far more conservative, working with smaller budgets and giving directors less control. The plan was to bring that strategy to Warner Bros, as THR reported "That would mean on projects that don't fit into the Warners silos — Lego animated movies, Harry Potter spinoffs and D.C. Comics films — the studio would look to slash costs and avoid auteur directors who want final cut. There would be exceptions — notably Clint Eastwood and Chris Nolan."
The results of this change may have possibly triggered some of the biggest negative press surrounding Warner Bros. in the past few years, from the departure of Zack Snyder and the following fan campaign to release Zack Snyder's Justice League to Ben Affleck's exit as director for The Batman (and temporarily walking away from the role altogether), and now the departure of Christopher Nolan (who ironically was the one who warned Zack Snyder to never watch Whedon's theatrical cut of Justice League after he saw it at a producer screening), Warner Bros.' relationships with talent clearly aren't what they used to be.
Why Nolan is Leaving Warner Bros. For Universal
Christoper Nolan enjoyed his rise to fame at Warner Bros. as the studio supported him from Batman Begins to Dunkirk, taking major swings on his movies all along the way. While his warning to Zack Snyder about Justice League can certainly be seen as a judgment of the studio, Nolan's critical and box office success meant he never had to worry about interference like that on any of his films, but he did butt heads with the studio on an entirely different issue when it came to the release of Tenet. Theaters were closing due to the coronavirus pandemic, but Nolan didn't want to continue delaying Tenet, hoping it would lead people back to theaters and avoid seeing audiences and box office vanish. Tenet would go on to make only, $363.7, which is abysmal for Nolan, but would be one of the highest-grossing movies in the historically low 2020 box office, and would have been enough to rank #6 in 2021.
While tensions were high with Tenet's release, the real fatal blow came from a Warner Bros. move that didn't impact any of his movies – the decision to release every 2021 Warner Bros. movie simultaneously on HBO Max. As possibly the most prominent advocate of the theatrical experience, Nolan eviscerated Warner Bros.' treatment of talent, saying "some of our industry's biggest filmmakers and most important movie stars went to bed the night before thinking they were working for the greatest movie studio and woke up to find out they were working for the worst streaming service." While the business reality says Warner Bros. likely had little choice but to do something along the lines of what they did to get any return on investment from their 2021 theatrical slate, the lack of communication, consultation, or collaboration with any of the filmmakers before making the decision to release their movies on HBO Max was a complete reversal of the kind of relationship and trust that originally brought – and kept – Nolan at Warner Bros. for two decades, during which time he never signed a first-look deal or any other kind of official exclusivity to the studio, simply matching WB's loyalty with his own, one release at a time. As Jeff Robinov told the LA Times, after The Dark Knight, despite every studio in the industry trying to court Nolan for his next movie, "Chris wanted to offer [Inception] to us first, out of respect for the relationship."
Meanwhile, when Nolan began seeking a new home for his new J. Robert Oppenheimer film, he had a list of demands including a theatrical exclusive window of 90 to 120 days before the movie could be released on streaming, a $100 million budget (matched by $100 million in marketing spend), 20% of first-dollar gross, and three weeks of separation between the release of his film and any other release from the same studio (on both ends). While there were a number of studios attempting to negotiate Nolan's terms, Universal reportedly simply said "yes." As used to be the case with Warner Bros., Nolan was willing to commit to a studio that was willing to commit to him, and Universal simply saying "yes" to his list of demands was enough to earn his mutual respect.
Nolan's Exit is an Indictment of Warner Bros. Leadership
Of the filmmakers brought in by Jeff Robinov, many have already left the studio. Zack Snyder is building multiple franchises at Netflix, Ben Affleck is also signed at Universal to direct Ghost Army and at Disney for Keeper of the Lost Cities, Todd Phillips is directing a Hulk Hogan biopic for Netflix, and now Nolan is also leaving after nearly two decades for Universal. For any other directors at any other studio this wouldn't be so notable, but this generation of talent was curated to provide big director-driven theatrical experiences to Warner Bros. audiences, and their departures all go to show how that relationship with the studio has been shattered, and not all for the same reasons, either.
Related: Why WB Movie Directors Hating On HBO Max Are Missing The Point
We already outlined Nolan's reasoning, and Zack Snyder's fractured relationship with Warner Bros. was highly publicized in the last year where he repeatedly criticized the studio's handling of him, his movies and the DCEU. Similarly, Ben Affleck said Justice League's reshoots were a rough time for him, and behind-the-scenes conflicts on The Batman are par for the course in the DCEU, where David Ayer and Cathy Yan also ran into major studio interference. Todd Phillips' Joker made a billion dollars (and multiple Academy Awards), but Scott Phillips said Warner Bros. tried to stop the movie from happening at all by low-balling the budget (and they ultimately didn't even see much of the movie's profit after selling it off to outside financiers). There is a clear trend of the formerly director-driven studio driving away its top directors, and Nolan leaving the studio serves as the biggest bomb of them all. There's an added irony to the fact that Nolan ushered in the modern era of superhero movies with The Dark Knight trilogy, yet Warner Bros. DC Comics movies would be at the center of many of their biggest director clashes.
Nolan's Departure Signals the End of a Era For the Theatrical Experience
A significant box office recovery in 2021 shows the theatrical experience isn't dead and gone, and Christopher Nolan is surely going to try to do his part in filling as many IMAX seats as possible when his J. Robert Oppenheimer atomic bomb movie is released by Universal, but that movie will land in an industry that looks drastically different from the one that celebrated movies like Inception and Interstellar. Some blockbusters are making money, but many are still bombing, despite great reviews, and theatrical exclusive windows have been shortened as streaming continues to surpass the big screen as the best way to ensure a return on investment.
Warner Bros. was already shrinking away from big budgets and director freedom before the pandemic, and that behavior isn't likely to reverse with a suppressed post-pandemic box office. Meanwhile, Netflix is bringing in more money every year than any studio ever has from the box office (and keeping a larger percentage of it) while letting directors make movies studios won't, like Martin Scorsese's The Irishman or Snyder's Army of the Dead (which was ironically sold to Netflix by Warner Bros.), building relationships with a number of directors that rivals the one Robinov once had at Warner Bros., including the aforementioned Scorsese and Snyder as well as Alfonso Cuarón, Spike Lee, David Fincher, and more. Even Steven Spielberg's Amblin Entertainment signed a deal with Netflix (although it's not year clear if Spielberg himself will direct anything for the streamer). Just to prove they're swinging big, Netflix's head of original films Scott Stuber has revealed Netflix was trying to lure in Nolan (before his deal with Universal) despite the director's infamous theatrical preference.
The good news is, directors like Christopher Nolan will still be making the kind of movies that made them iconic, and they will often be available on the big screen. The bad news is there may not be as many of them and they may not enjoy the same budgets. Meanwhile, the kind of blockbuster experience audiences used to see as a theatrical exclusive is moving to streamers like Netflix where director freedom is still lauded. Most significant of all, Warner Bros., the studio once defined by its big-budget gambles on iconic directors, can barely be considered director friendly anymore, as highlighted by a string of major director departures, with Nolan's exit serving as the final nail in the coffin of Warner Bros. director friendly reputation.
Next: Movie Box Office Numbers Don't Matter Anymore
Frank Grillo Confirmed To Return For Purge 6
About The Author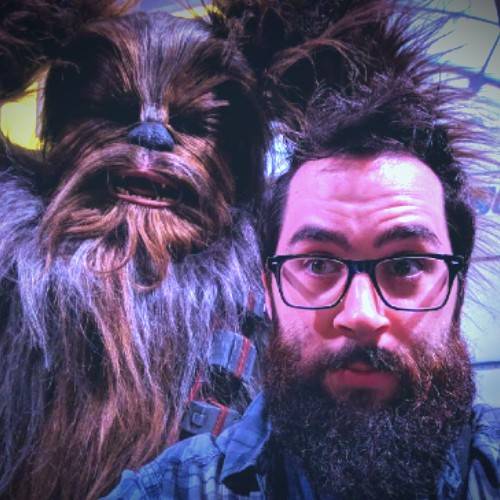 Stephen M. Colbert
(536 Articles Published)
Stephen has been writing for the site since 2016 and enjoys all manner of movies and TV, especially when it gives reason to obsess over minor irrelevant continuity minutiae.




Stephen has been infatuated with movie magic on screen and off since wearing out his VHS copy of The Making of Star Wars when he was 7. This passion continues in his work as a film journalist, whether it's hunting down breadcrumbs about the Snyder Cut, breaking down box office trends, or obsessing over Rotten Tomatoes data, Stephen lives in the minutiae, as listeners of his podcast, Batman v Superman: By the Minute (with fellow-Screen Rant editor Andrew Dyce) know all too well.




When he's not writing on the site, Stephen can be found obsessing over vintage camera lenses, chasing his tiny children around, or getting himself into trouble on Twitter @smcolbert.




Yes, that's his real name.
More From Stephen M. Colbert