In the wake of the release of Star Wars: Visions, here are all of the upcoming Star Wars TV shows announced by Disney so far. When Disney+ launched in late 2019 and promised the biggest franchises with the biggest stars, there was an air of skepticism as to how well the likes of Star Wars and the MCU could translate to the small screen. Perhaps inevitably, those fears have been allayed in emphatic fashion. Shows like The Mandalorian, WandaVision, and Loki have all scored big the platform, becoming flagship content. They've proved proof positive that streaming content can complement (rather than contradict) big screen output, and that's very fortunate indeed, because Mickey Mouse and his deep pockets are a long way from finished.
Many of the projects following in The Mandalorian's wake were announced at Disney's 2020 investor's event, and despite big news from the MCU and Pixar camps, that day undoubtedly belonged to Star Wars. After purchasing Lucasfilm in 2012, the Mouse House has overseen the divisive Star Wars sequel trilogy, and explored other areas of the timeline via spin-off movies Rogue One and Solo. More recently, Star Wars broke new ground with its debut live-action TV series, The Mandalorian, which effectively propped up Disney+ during those early months post-launch. The adventures of Din Djarin and Baby Yoda (Grogu to his friends) have earned widespread acclaim and gifted Disney+ a bona fide original hit right off the bat.
Related: Rise Of Skywalker Has The Perfect Setup For 6 Star Wars Spinoff Movies
Unsurprisingly, Disney has sought to capitalize on The Mandalorian's success with even more TV content set within the Star Wars universe, but few could've predicted the sheer scale of the studio's plans for Lucasfilm. Some of the forthcoming projects have been in the pipeline for years, while others came as unexpected surprises, but as 2021 reaches its midpoint, the future of Star Wars is rapidly coming into view. Here's what Disney+ has in store for the galaxy far, far away.
The Book Of Boba Fett
While the originally planned Boba Fett movie from Simon Kinberg and Josh Trank (before James Mangold took over) that was announced back in 2013 ultimately failed to materialize, The Mandalorian reintroduced the galaxy's most famous bounty hunter and set up his long-gestating stand-alone debut. In the post-credits scene from The Mandalorian season 2's finale, the logo and title for a brand new Boba Fett spinoff, aptly titled The Book of Boba Fett, were revealed. Fett's reintorduction into Star Wars canon, thanks to The Mandalorian season 2, confirmed that he had somehow survived his trip into the Sarlacc Pit from Return of the Jedi. The famed bounty hunter joined Din Djarin in his rescue of Grogu from the nefarious Moff Gideon, before he and Ming-Na Wen's Fennec Shand went their own way, wiping out the remainder of Jabba's henchmen on Tatooine. Whatever adventures the pair get up to next will be revealed in The Book of Boba Fett, which is set in the same timeline as The Mandalorian and scheduled to be released on Disney+ in December 2021.
Obi-Wan Kenobi
After much rumor and speculation, Ewan McGregor's return as Obi-Wan Kenobi was confirmed at the 2019 D23 event, with The Mandalorian's Deborah Chow directing this Disney+ TV series. Now officially titled Obi-Wan Kenobi, Disney reveals that the Jedi's story will pick up 10 years after Revenge of the Sith, as Obi-Wan watches over a young Luke Skywalker on Tatooine. In a hugely exciting surprise, Hayden Christensen is also confirmed to be reprising his role as Darth Vader, Kenobi's fallen apprentice, and the Empire's resident Sith Lord. Joel Edgerton and Bonnie Piesse will also revive their Prequel trilogy roles and Owen and Beru Lars. Production got underway throughout 2021 and was completed in September, with the rest of the cast made up by the likes of Moses Ingram, Kumail Nanjiani, Indira Varma, Rupert Friend, O'Shea Jackson Jr., Sung Kang, Simone Kessell, Benny Safdie, and Maya Erskine, though their roles were undisclosed.
Related: Star Wars: Why Mon Mothma Isn't In A New Hope
Andor
Diego Luna made his Star Wars debut in 2016's Rogue One portraying Cassian Andor, the charismatic Rebel spy, and a spin-off TV series centered around his espionage exploits was first announced in 2018 – one of the earliest Star Wars projects confirmed for Disney+. Like Obi-Wan Kenobi's solo venture, the Cassian Andor show went quiet for a time, but production has now officially commenced under the title of Andor (spot the recurring theme). Disney has slapped a 2022 release date on the Andor series, and unveiled an impressive supporting cast featuring Stellan Skarsgard, Adria Arjona, Fiona Shaw, Denise Gough, and Kyle Soller. Additionally, Genevieve O'Reilly will be reprising her role as Mon Mothma, having portrayed the Rebel leader previously in Revenge of the Sith, Rogue One and Star Wars Rebels. Rogue One writer Tony Gilroy will be overseeing production on Andor but, as revealed by Alan Tudyk, the much-loved and highly cynical K-2SO will not be appearing alongside Diego Luna in Andor season 1, though the droid could pop up in subsequent runs.
The Mandalorian Season 3
Due to the frenzied splurge of Star Wars announcements during Disney's 2020 Investor's Day event, confusion inevitably arose. Specifically, no one was initially sure whether The Mandalorian season 3 and The Book of Boba Fett would run simultaneously, or whether Boba was taking Djarin's December slot in the calendar. It's now clear that the latter is true. According to Jon Favreau, The Mandalorian season 3 enters production after The Book of Boba Fett, meaning a 2022 return for Djarin and co. is likely. Given the runaway success of The Mandalorian and the growth of popularity between the first two seasons, another outing for Din Djarin and Baby Yoda was a no-brainer, and The Mandalorian viewers will know that season 2 isn't even close to reaching the story's endgame. In season 3, The Mandalorian must address the Darksaber debate between Din Djarin and Bo-Katan Kryze, and update viewers on Baby Yoda's training with Luke Skywalker. Lingering past mysteries such as the Great Purge of Mandalore and Grogu's Jedi temple savior also require resolution.
Ahsoka
Anakin Skywalker isn't the only familiar Star Wars face returning via Disney+ – his former apprentice is getting in on the fun too. Ahsoka Tano rose to prominence in Star Wars: The Clone Wars and Star Wars Rebels, first as a budding padawan under the future Darth Vader, then as a worthy protagonist in her own right, fighting for justice after leaving the flawed Jedi Order behind. Ahsoka made her live-action bow in The Mandalorian season 2, portrayed by Rosario Dawson, and the episode attracted rave reviews, but as soon as Dawson's casting was announced, many suspected a spin-off series would happen eventually, and so it proved. Ahsoka will be written by Dave Filoni, who has masterminded the character since her conception, and he'll produce alongside The Mandalorian's Jon Favreau. Ahsoka is described as a limited series, so don't expect this to be a long-running gig. Sadly, the other Mandalorian spin-off that was initially announced, Rangers Of The New Republic, was quietly removed from active development in May.
The Acolyte
Back in February 2020, Disney unveiled a new range of Star Wars stories based around the High Republic and set 200 years prior to The Phantom Menace. Beginning in early 2021 (having fallen victim to COVID-19 delays), the High Republic storyline finds the Jedi Order in their heyday and is woven through novels, comic books, audio stories, and manga, attracting acclaim from fans and critics. The Acolyte will pick up the High Republic narrative on Disney+ but, as one of the newer projects on the Lucasfilm slate, little is currently known about the project. Leslye Headland (Russian Doll) will act as showrunner, for what is described as a "mystery thriller" set within the latter days of the High Republic.
Related: The Mandalorian's Baby Yoda Name Reveal Breaks Star Wars Tradition
Lando
Lando Calrissian is even more of a persistent master of the comeback than Boba Fett. The character had already returned through Donal Glover in Solo before Billy Dee Williams made his own return in The Rise of Skywalker, and now to make it 3 returns, both actors could unite for Disney+'s forthcoming Lando solo series. Following the galaxy's suavest man, Lando remains something of an open secret for Disney and is described as an "event series". So far, precious few details about Calrissian's next adventure have been released beyond the news that Justin Simien (Dear White People) was developing the series. The Rise of Skywalker set Lando up for future adventures with Jannah in the sequel trilogy era, but also hinted at an untold past story helping Luke Skywalker hunt down Sith. Lando could potentially utilize both the Glover and Williams' incarnations in dual timelines, which seems like the fitting way to close out Lando's story.
A Droid Story
R2-D2 and C-3PO always were like a robotic Buzz and Woody, and the iconic droid duo will return in Disney+'s A Droid Story, alongside an unspecified new hero. Currently in its infancy, A Droid Story is being touted as a feat of cutting-edge visual effects, blending Star Wars animation with the renowned work of Lucasfilm's Industrial Light & Magic division.
Star Wars: The Bad Batch Season 2
After the success of season 1 of The Bad Batch, Clone Force 99 will return for another chapter on Disney+ in 2022. The news was met enthusiastically by executive producer Dave Filoni: "The entire Lucasfilm Animation team and I would like to thank Disney + and our fans for the opportunity to continue telling the story of the Bad Batch." The show follows the elite crew of experimental clones who were first introduced in Star Wars: The Clone Wars and young newcomer Omega, as they navigate the galaxy after the end of the Clone War. 
Star Wars: Visions Season 2 (TBC)
Something for the anime fans, animated anthology series Star Wars: Visions offered a starkly different perspective on George Lucas' ever-expanding world. Much like the MCU's What If…?, the first season of Star Wars: Visions consisted of 10 episodes, each telling a different story within the Star Wars world. In a neat twist, the episodes are all produced in the Japanese anime style, animated by some of the country's foremost studios. Star Wars: Visions is unlikely to be linked tightly to Star Wars canon, but offers a refreshing diversion from the raft of other projects in the works. As of yet, the second season is not confirmed, but the show's lead has already talked about his desire to return for a second season: "We'll see what happens. Let's see how the response is this anthology, and I hope it's as positive as your experience, which makes me really happy we did." Nothing that offers something different for Star Wars fans should be considered as anything other than a huge positive.
More: Casting Grand Admiral Thrawn For The Mandalorian Season 3
Vision's New Ultron Twist Makes No Sense Without The Avengers
About The Author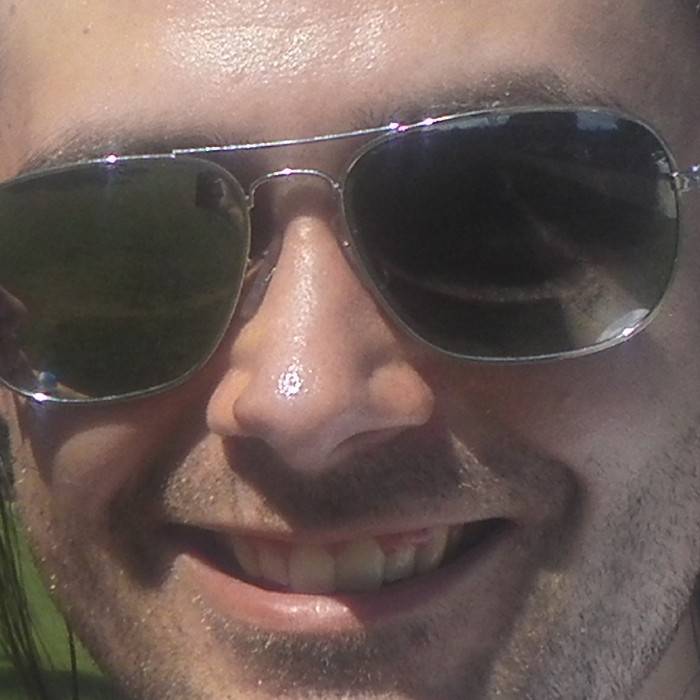 Craig Elvy
(3027 Articles Published)
Craig first began contributing to Screen Rant in 2016, several years after graduating college, and has been ranting ever since, mostly to himself in a darkened room. Having previously written for various sports and music outlets, Craig's interest soon turned to TV and film, where a steady upbringing of science fiction and comic books finally came into its own.
Craig has previously been published on sites such as Den of Geek, and after many coffee-drenched hours hunched over a laptop, part-time evening work eventually turned into a full-time career covering everything from the zombie apocalypse to the Starship Enterprise via the TARDIS.

Since joining the Screen Rant fold, Craig has been involved in breaking news stories and mildly controversial ranking lists, but now works predominantly as a features writer.
Jim Carrey is Craig's top acting pick and favorite topics include superheroes, anime and the unrecognized genius of the High School Musical trilogy.
More From Craig Elvy